CDAO SYDNEY
Hilton Hotel, Sydney
Hilton Hotel, Sydney
488 George Street,
Sydney, NSW, 2000, Australia
Phone: +61 2 9266 2000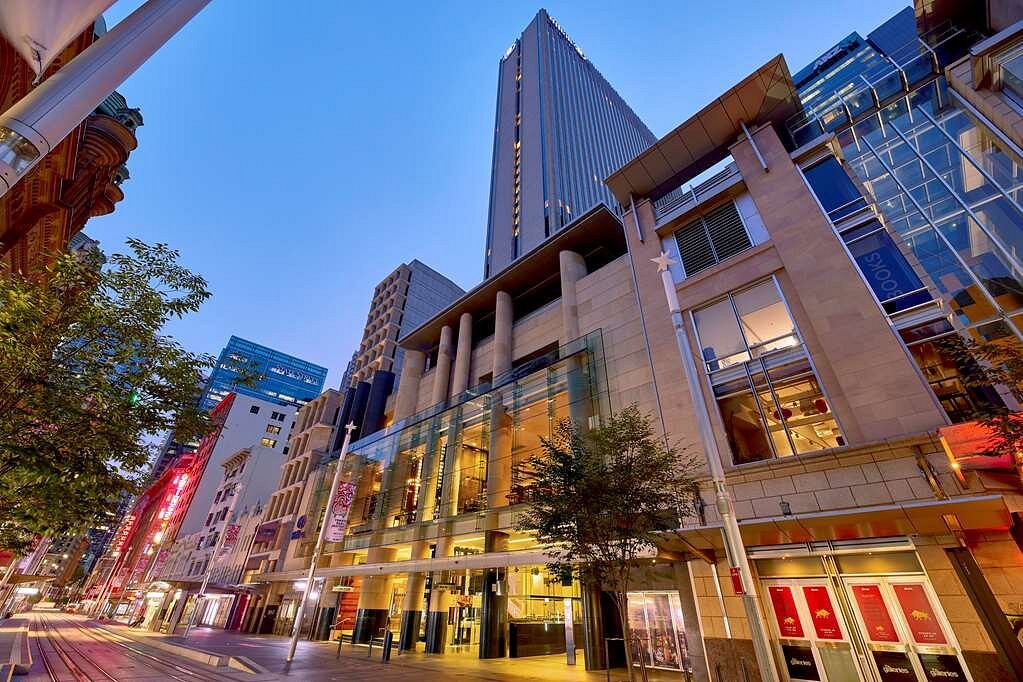 GETTING HERE
If you arrive by car, program 255 Pitt Street into your navigation system and access the hotel via Pitt Street.

Hilton Sydney is approximately 30 minutes from Sydney's International and Domestic Airports, and 100m/328ft from Town Hall Railway Station.

The Queen Victoria Building Light Rail stop is located on the doorstep of Hilton Sydney, providing direct access to both Circular Quay and Chinatown.
ACCOMMODATION DETAILS
Hilton Hotel Sydney are pleased to offer all guests of CDAO Sydney 10% off Hotel's Best Available (Flexible) Rate

Simply click or copy and paste the URL below into your browser to access the exclusive rates.

Booking Link: https://www.hilton.com/en/attend-my-event/sydhitw-gdyn10-29ba5338-bf54-47a8-8bb1-b51779d0e828/

Group Name: Group Accommodation DYN10
Booking method: via link or Guests can also book by calling Hilton central reservations by providing a group code (below).
Phone number: +1300 445 866
Group code: GDYN10
Cancellation Policy: 1 day prior to arrival
PARKING
Parking is available at the onsite Hilton parking, owned and operated by SECURE PARKING, at your own expense.
Parking at Secure Parking
1. Enter Secure Parking via the driveway at 259 Pitt Street, Sydney. Once you turn left onto driveway, follow the down ramp (on the right hand side) to the underground car park.
2. At the boom gate, press the button once and wait for two (2) tickets to be produced from the machine.
3. Proceed through gate, follow the signs around to the right, follow the yellow line down to B4 and B5. Park your car and take your keys with you.
Collecting Vehicle
1. The lifts to Secure Parking are located in the Hilton ground floor lobby, next to the guest relations desk. Proceed to B3, take parking ticket to the Cashiers desk and follow their instructions. Pay at machine and collect vehicle where you self-parked.
Weekday and weekend parking for Hilton guests is $58.50 per day per entry (prices may change without prior notice). You are welcome to review the Secure Parking website to see if any other rates (direct with Secure Parking) apply for your visit.
______________________________________________________________________________________________________________
Corinium Code of Conduct
The Corinium community is a network of people with a common agenda, cause, and interests, who collaborate by sharing ideas, information, and resources. It is of the utmost importance to Corinium that every person attending one of our events has a positive and rewarding experience. To that end, we invite all sponsors, volunteers, speakers, attendees and vendors, to help us create a safe, inclusive, and valuable experience for everyone.
This Code of Conduct sets out the basic rules, standards, and behaviours that the Corinium Team will always act in accordance with, and expects all participants at Corinium events to do the same.